Promiseland Realty & Development, LLC
Located in the Josephine Art Complex 126 N. Prairie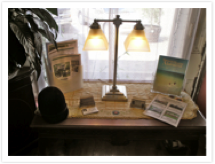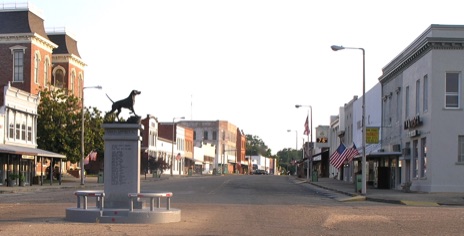 We Sell Bullock County to the World!
Designs by Leigh; 202 Chunnenuggee Ave, Union Springs, Alabama 36089 Questions/Comments: 334.738-5000 All contents copyright 2000 - 2022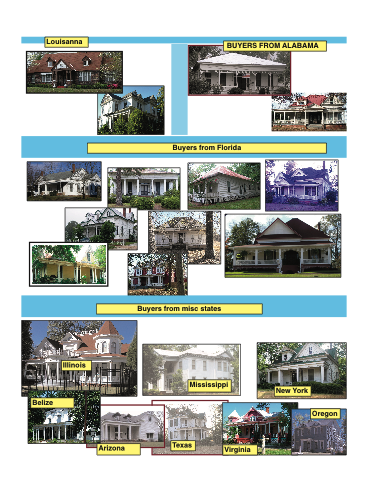 Welcome to PromiseLand Realty & Development,
your source for Union Springs and Bullock County Real Estate
-- Homes, Land , Commercial and  Foreclosures!
We are in a VERY UNIQUE MARKET community full of HISTORICAL HOMES - over 140
and  only Minutes from Major Metros such as Montgomery, Auburn/Opelika, Troy or Eufaula.
We are also close to 3 Military bases:  Maxwell AFB, Gunter AFB and Ft Benning in Columbus Georgia. 
THE YEAR 2021 COULD BE FOR YOU!  
IF YOU LOVE OLDER (HISTORICAL) HOMES AND THE CHALLENGE OF BRINGING THEM BACK TO LIFE --
CONTACT US NOW FOR SOME SPECIAL OPPORTUNITIES
-- ONCE IN A LIFETIME-- OWN MORE FOR LESS!
 LIVE IN VICTORIA - COMMUNITY FULL OF HISTORY & ART
YOUR QUAINT RETIREMENT ATMOSPHERE! 
Some of our homes are refurbished and some are waiting on that special person to bring them back to life.
In today's competitive real estate market, timing is everything. Many unique homes are sold before they are ever advertised
Whether you are buying or selling a home, looking for land or considering a business venture in this area -
feel free to contact us so we can customize ourWe Sell Bullock County to the World! services to meet your needs.  
We can assist with foreclosures even if we don't have them listed --
we know the community and provide buyer agent services. 
In addition, if you have any general questions about buying or selling real estate in Union Springs,
please contact me as I'm more than willing to help. 
If I can't help - I'll be glad to refer you to someone else who might be able to assist you.
CHECK OUT THE 1880 HISTORIC JOSEPHINE HOTEL BUILDING CURRENTLY HOUSING A GIFT SHOP W LOCAL ART/GIFTS/ LOCAL MUSEUM & TOURS - ARCHICTECTUAL AS BOOKED
A Welcome Center you will want to experience.... Promiseland is located in this building. See other websites below..


 Joyce Perrin, Broker
Call Anytime -- 334-703-0098
email us at: promiseland@ustconline.net
Victorian homes, Quaint Southern Town Alabama, Walkable, Historic, Central to Montgomery, Eufaula, Troy, Auburn, Opelika, Maxwell AFB, Ft Benning GA; Ghost Tours; Hunting; Art
Other Websites of interest
about Union Springs
Housed within the Josephine Art Complex --
Promiseland has seen many new faces
this year due to tourists traveling here to tour
and enjoy the Josephine Art Complex.
Over the last few years numerous folks
have made the move to Union Springs.
Slowing down, getting away from the BIG metros,
wanting to know their community, for
Many and personal reasons but they
chose Union Springs!
Check us out we might fit your needs?
We are regionally central to our area centered:
East to West - Montgomery Alabama
and Columbus Ga (Hwy 82 or Hwy 110
from Montgomery)
North to South - Auburn/Opelika, Alabama
(Hwy 29) and Troy, Alabama
email us at: promiseland@ustconline.net or
call Joyce anytime at 334-703-0098
Over 2 million people live within
2 hours of US we are central to everything